The environmental challenges of our time, especially access to plentiful, sustainably managed sources of food, water, and energy, require multidisciplinary community thinking and a strong understanding of the human dimensions of resource management. Dane County Extension provides training, educational and facilitative resources to Dane County citizens to address these environmental challenges.  Learn more about our Educator and programs below.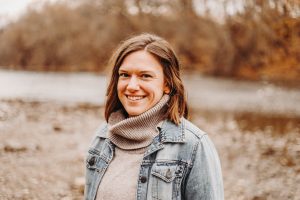 Michelle Probst (she/her/ella), Natural Resources Educator
Michelle is a Natural Resources Educator for the UW-Madison Division of Extension in Dane county. In this role, she supports community organizations, committees and departments in navigating complex issues, facilitating challenging conversations, and making informed decisions that protect our environment.