Dane County Extension provides training, educational and facilitative resources to Dane County citizens.  We provide access to university research and knowledge about various environmental resources including surface and groundwater, air quality,  land use and management (including woodland and prairie), wildlife, pollinator protection, waste management,  energy, climate change,and sustainability issues.  The natural resources area also includes home enviroment issues such as indoor air quality, radon, lead, and green building.  Links to resources for these topic issues are below.
The Natural Resource Education Center (NREC) is coordinated by Dane County Extension and provides resources, equipment, expertise and training for area residents concerned with water quality issues and resources.  The center is a network of local organizations and agencies.  Equipment can be borrowed free of charge.  The County storm drain marking program is a part of the services offered through this center. Click on the Center's name for more detailed information including the listing of equipment available.  NREC brochure provides a partial listing of the equipment and check out procedures.
The Dane County Office of Extension University of Wisconsin-Madison developed a new 4 page publication to help citizens conserve our local water resources in our homes and while gardening.  These practices will protect the future of our water supplies, save energy and help save you money.
The Dane County Pollinator Protection Task Force completed a report with recommendations for the County Board on September 2015.  This Pollinator Protection Final Report contains recommendations for the county and educational resource links.  Click here for a UW-Extension publication on Supporting Our Native Bees that includes a pollinator plant list.  For more pollinator educational materials.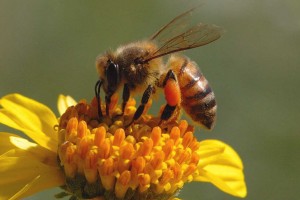 Yahara Water Trail Guide Available
Did you know that Olin Park was the site of a famous water cure resort that President McKinley, William Jennings Bryan and General W.T. Sherman all vacationed at along Lake Monona? Or that Orson Wells attended Camp Indianola on the northern shore of Lake Mendota when he was 10 years old and participated in dramatic productions?  Or that ice harvesting, boat manufacturing, and carp fishing industries flourished on many of the Yahara chain of lakes?  Well, this is just a taste of the local stories to be found within the new Yahara Waterways  Water Trail guide.
This 44-page color guidebook presents an interpretive view of the history, the culture and the environmental diversity that is found on and along our lakes, the Yahara River, and their environs. The guide is intended to be an educational tool with maps and information for paddle sport enthusiasts, schools, summer camps, youth groups, and other recreational users of the Yahara waterways.  The area covered in the guide is south from Cherokee Marsh including the Yahara River and all the lakes to Kegonsa.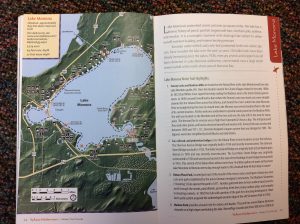 The guide is available on the web at: www.danewaters.com/YaharaWaterTrail.aspx or can be purchased for $5.00 plus tax at Rutabaga Paddlesports or at the Dane County Extension Office.
If you wish to order 25 or more copies of the guide  you can get them half price.  Use YWTG Wholesale order form 2016 to order bulk copies of the guide.