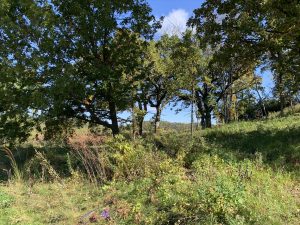 Trees are vital to the health of our community in Dane county–they provide clean air, clean water, wildlife habitat, mitigation against climate change, and psychological well-being. Oak savannas once dominated what is now Dane county, but due to development, few of them remain. The Dane County Forestry Department leads efforts to restore these natural communities.
Many communities in Dane county understand the importance of trees and have committed to grow and maintain their canopy. While the importance of trees in our communities is well understood, the health of trees can be threatened by diseases, insects and development. The Dane County Tree Board works to provide education on best practices to ensure the health of our trees
While many efforts to restore and enhance our forest resources occur on public lands, many forest lands are within private ownership. Extension provides education efforts to engage private woodland owners to encourage sustainable forest management throughout Wisconsin. Learn more at
Woodlandinfo.org
or check out our
Youtube Channel
dedicated to forestry education.
Forestry Extension Educator serving Dane County:
Tony Johnson
Phone: 920-929-1173
Located at the Fond du Lac Extension Office
Email: Anthony.Johnson@wisc.edu
Follow us!
Facebook- WiscEXTforestry   Twitter-@WiscEXTforestry        Instragram- @WiscEXTforestry