The Division of Extension is a partnership among counties, the U.S. Department of Agriculture, and the University of Wisconsin. Extension's commitment to practical knowledge application uses education to address local concerns. County-based educators develop and implement programs, drawing from the expertise of the University of Wisconsin and other institutions.
We teach, learn, lead and serve, transforming lives and communities.
Latest News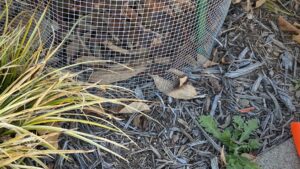 Before the ground freezes too far down, it is a good time to put protective fencing around trees and shrubs that may experience damage from deer, rabbit, vole, or mouse feeding over winter. Fruit trees, crabapples, burning bush, shrub hibiscus, Fothergilla, young witch hazel, low-growing junipers and arborvitae are among the plants most commonly damaged, […]
Our Office
Dane County-UW Extension
5201 Fen Oak Dr. Ste 138
Madison, WI 53718-8827
Phone: 608-224-3700
Fax: 608-224-3727
711 for Wisconsin Relay
Hours: M-F 8am – 4:30pm
Closed all major holidays (if the holiday falls on a Sunday we are closed the Monday after) AND the day after Thanksgiving.
Map