Work-n-Wheels Collaboration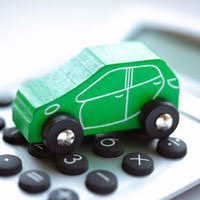 We offer required financial education for participants in the Work-n-Wheels auto loan program. The Work-n-Wheels auto loan program is designed to help income eligible families and individuals with assistance in obtaining an affordable and dependable vehicle. If you have poor credit, no credit, or have been denied financing by your Bank or Credit Union, this program may be an option for you. To sign up for the Work-n-Wheels program, please visit Work-n-Wheels Auto Loan Program.
If you are already a Work-n-Wheels participant, please contact: Clare Dahl at 608-572-3722 or clare.dahl@wisc.edu to participate in One-on-One Financial Coaching as part of the program's process. Currently, the format is a combination of online, self-paced learning modules and one-on-one virtual meetings with an Extension Educator.
Habitat for Humanity
Dane County Educators provide financial education to families that have been approved and are moving toward their goal of home ownership.
Porchlight- Veterans Transitional Housing Program
A pilot program is being developed to help Veterans living at Porchlight's 24 Unit Single-Room Occupancy Residence to increase their financial capability.