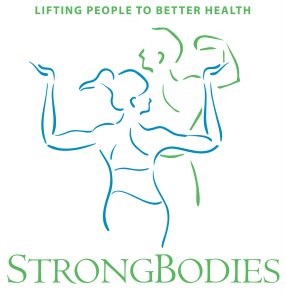 StrongBodies™ is a national evidence-based strength training program developed at Tufts University and is aimed at mid-life and older women and men. The benefits of strength training have been studied extensively and include: increased muscle mass, strength and improved bone density as well as many more benefits physically and emotionally. The StrongBodies™ program includes progressive resistance training, balance training, and flexibility exercises. These exercises are safe and effective for all ages, including those who are not in perfect health.
Local programs may not be meeting in person due to COVID-19, but there are opportunities to participate virtually in classes led by Extension educators statewide. Use Extension's "Find A Program" website to explore available virtual programs as well as a map of site specific local programs for when they resume classes in-person. A series runs for 12 weeks and many accept registrations on an ongoing basis, even after a class series has begun. Please email the instructor listed with any questions about registration.
Unable to join this class but still want to participate in StrongBodies at home? Follow along at home by accessing these recordings:
FOR YOUR INFORMATION:
For other questions related to StrongBodies™, contact Claire Mance, Dane County Healthy Communities Coordinator, at mance.claire@countyofdane.com.