Event Information
Date
December 12th - 19th, 2023
Email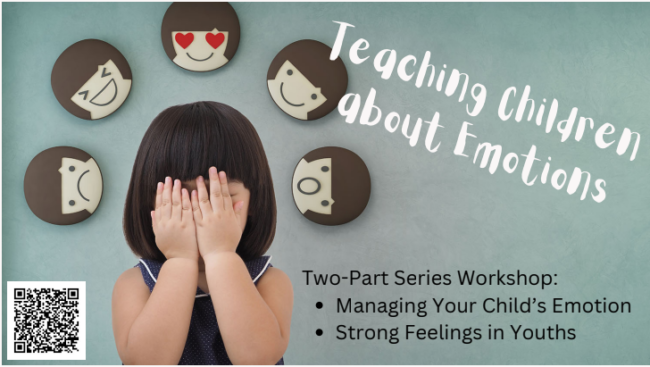 Click here to register for the two part series work shop
December 12 and 19 – virtual online via zoom 6-7:15pm
This workshop is for any parents, caregivers and childcare professionals!
Children will experience and continue to experience so many new feelings and
emotions throughout their life, and some can be more challenging to address
than others. In the two-part series workshops, we explore why feelings are
important and how you can support your child to develop their emotional intelligence.
If you are in need of accommodation or have any questions/concerns, please feel free to contact Kula Yang at
kula.yang@wisc.edu or the Dane County Extension office at 608-224-3700. An EEO/AA employer, University of
Wisconsin-Madison Division of Extension provides equal opportunities in employment and programming, including
Title VI, Title IX, the Americans with Disabilities Act (ADA) and Section 504 of the Rehabilitation Act requirements.