You are viewing information about a past event.
Event Information
Date:
December 3rd, 2020
Time:
6:30pm - 8:00pm
Cost:
Free
Contact:
Deb Neubauer
Phone:
608-224-3722
Email: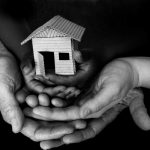 Join us for a virtual zoom presentation on December 3, 2020 by Attorney Melinda Gustafson Gervasi, who will cover the key elements of estate planning (for illness, death and taxation) and discuss the topic of marital property and safekeeping of your documents.
The presentation is free.
Please register for the class here: Estate planning