You are viewing information about a past event.
Event Information
Date:
February 21st, 2020
Time:
9:00am - 3:30pm
Cost:
$60.00-$70.00
Contact:
Jackie McCarville
Phone:
608-328-9440
Email: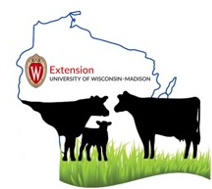 The UW Madison-Division of Extension is pleased to partner with the Wisconsin Cattlemen's Association to present the 2020 Animal Well Being Conference.  This conference is being held on February 21, 2020 at the Chula Vista Resort, Wisconsin Dells, WI.
This conference will be an opportunity for Wisconsin beef cattle producers to network with fellow cattlemen and industry professionals, learn how to improve management on their farm, receive legislative updates and get involved in WCA.
For additional information regarding agenda and/or speakers, visit
https://fyi.extension.wisc.edu/animalhusbandryconference/
Registrations cost is $60.00 due by February 14th, 2020. After February 14th, 2020 a $10.00 per person late fee will be added.
For online registration please visit the Wisconsin Cattlemen's website: https://www.wisconsincattlemen.com/events/winter-conference/registration
To download a paper registration, please visit: https://www.wisconsincattlemen.com/Media/WICattlemen/Docs/registrationform_draft6_updated12-16-19.pdf
If you have any questions, please contact Jackie McCarville, Extension Green County Agriculture Educator at 608-328-9440 or by email jackie.mccarville@wisc.edu.
Event Location
Chula Vista Resort
2501 River Rd,
Wisconsin Dells, WI 53965