Many of Dane County Extension's positive youth development programs incorporate a focus on civic and community engagement, including Youth Government Program (YGP), By Youth For Youth (BYFY), Youth Advocates for Community Health (YACH), & 4-H community clubs, to name a few. Through these programs, we help connect youth to opportunities where they learn more about their community, and can play a role in promoting change. After participating in these programs, many youth continue to seek out future avenues for civic and community engagement beyond high school.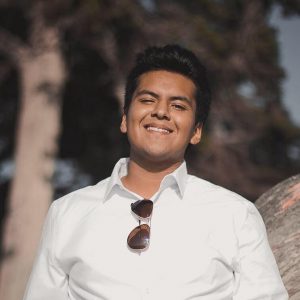 Alan Morales, a graduate of Madison West High School, served as a By Youth For Youth committee member as well as a Youth Government Program representative on the Dane County Public Protection & Judiciary standing committee. Alan recently connected with us to share how his experiences in BYFY and YGP have led him to pursue further civic engagement opportunities.
"I'm currently living in Santa Barbara, and this is my second year living here. It has been an amazing experience living here in CA. This past May (2019), I graduated from Santa Barbara City College and I will be attending the University of California-Santa Barbara in January 2020. Since attending SBCC, I've had the honor to serve as a student senator for student government & to become an AmeriCorps member! I served with AmeriCorps this past summer as a homeless outreach member and completed my service last year. It was an honor serving my community.
"A few weeks ago, I was given an employment opportunity with the board of supervisors of Santa Barbara County, working as a legislative aid and campaign assistant to County Supervisor Das Willams. I've had an amazing experience studying here in California, and YGP and BYFY have made a positive impact on my studies and work."
Alan is eager to connect with current BYFY and YGP participants in order to share his experiences of continued civic engagement after high school. Being at the table with adults in a decision-making capacity is not an easy thing to do. We commend Alan and all of our other youth program participants for challenging themselves to get involved in their communities, and contributing their voices to shape the world around them.